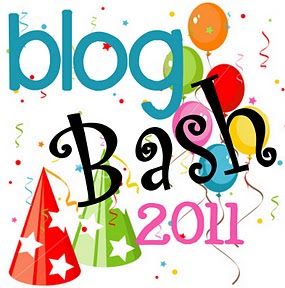 This post will remain sticky throughout the Blog Bash event, June 22-26th.Yippee! Blog Bash 2011 has officially begun! I am participating with 120+ blogging friends and each has a giveaway valued at $100 or more! I'm so excited to have such a great group of sponsors for Blog Bash 2011 and this my first official blogging social event! A big thanks to my sponsors Optari, Mixbook and My True Nature! If you haven't already, be sure to check out each of my reviews of the Sol Tote, Mixbook and My True Nature Bath Products.

The Goods (What you'll win)
– Large Optari SolTote and Fobbz Charm in color and Fobbz charm of your choice
– Mixbook custom photo book (20-page, 11×8.5 landscape, hardcover photo book)
– My True Nature 100% Natural & Organic Bath Gift Set (Body Wash/Shampoo and Bubble Bath)
– Olivia DVD
– Backyardigans We ARRRR Pirates DVD
– Yo Gabba Gabba Clubhouse DVD

Also checkout my Teething Bling Necklace Giveaway ending 7/7!


Once you your finished entering my giveaway be sure to hop on over to one of my blogging friends below for another wonderful giveaway! There are a TON of great prizes to win! 🙂